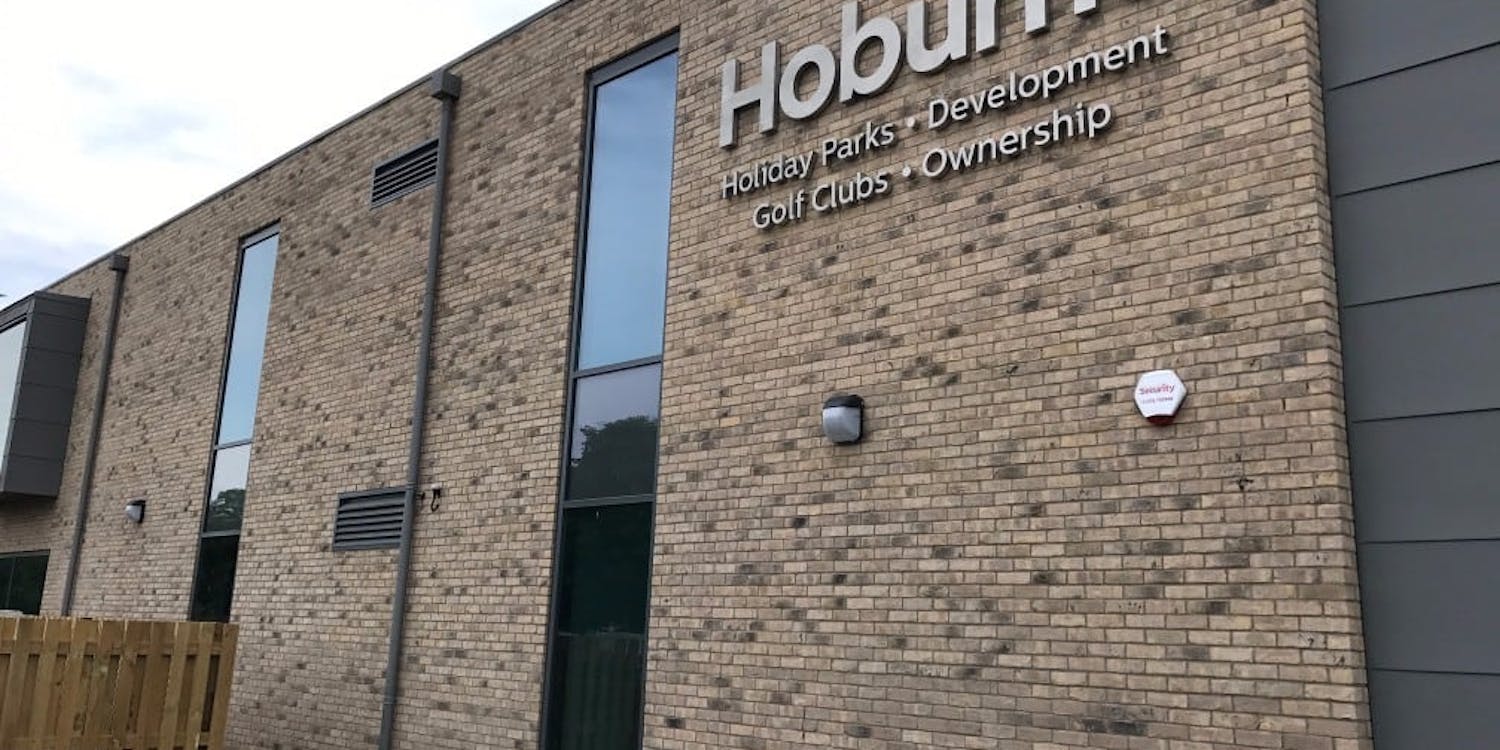 Contractor: Raymond Brown Building Ltd
Having been situated in Lymington Road, Highcliffe for many years, Hoburne Group have recently moved to their brand new offices just down the road in Hoburne Lane. We were approached by the main contractors, Raymond Brown Building Ltd who asked us to find suitable facing bricks to fit specific aesthetic and cost criteria.
Ibstock Ivanhoe Cream facings were chosen and approx. 40,000 bricks supplied. The result is a very clean looking modern building.