A variant of standard Candiwall was used on this showcase project in West London. The client's brief sounded fairly simple, to change a rendered wall originally exposed by second world war bombing, to a wall that looks like it had always been there.
By clever use of Candiwall technology, the Architect was able to specify a product that was both easy to use and cost effective. The builder, following guidance from the Candiwall Technical Support team, was able to more than satisfy the client's wishes by producing a finished wall that when weathered, will be indistinguishable from the Victorian facade on the front elevation.
If you would like help with a similar project, do please get in touch and we will help you all we can.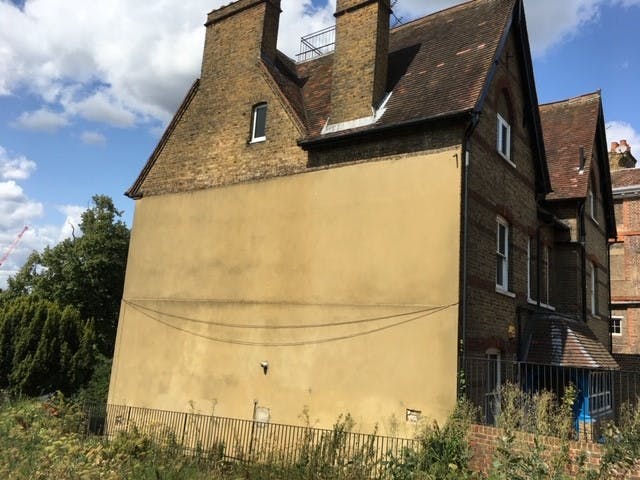 The neighbouring property to this elegant town house was destroyed over 80 years ago. The end elevation was rendered over to make a "temporary" repair. This less than wonderful facade has now been been transformed. 2020 saw the long awaited rejuvenation of this tired facade into something much more in keeping with the current use of the house.
New brick slip facade with new window openings that blends in beautifully with the original front elevation, giving a seamless transition from new side elevation to the Victorian front elevation brickwork.