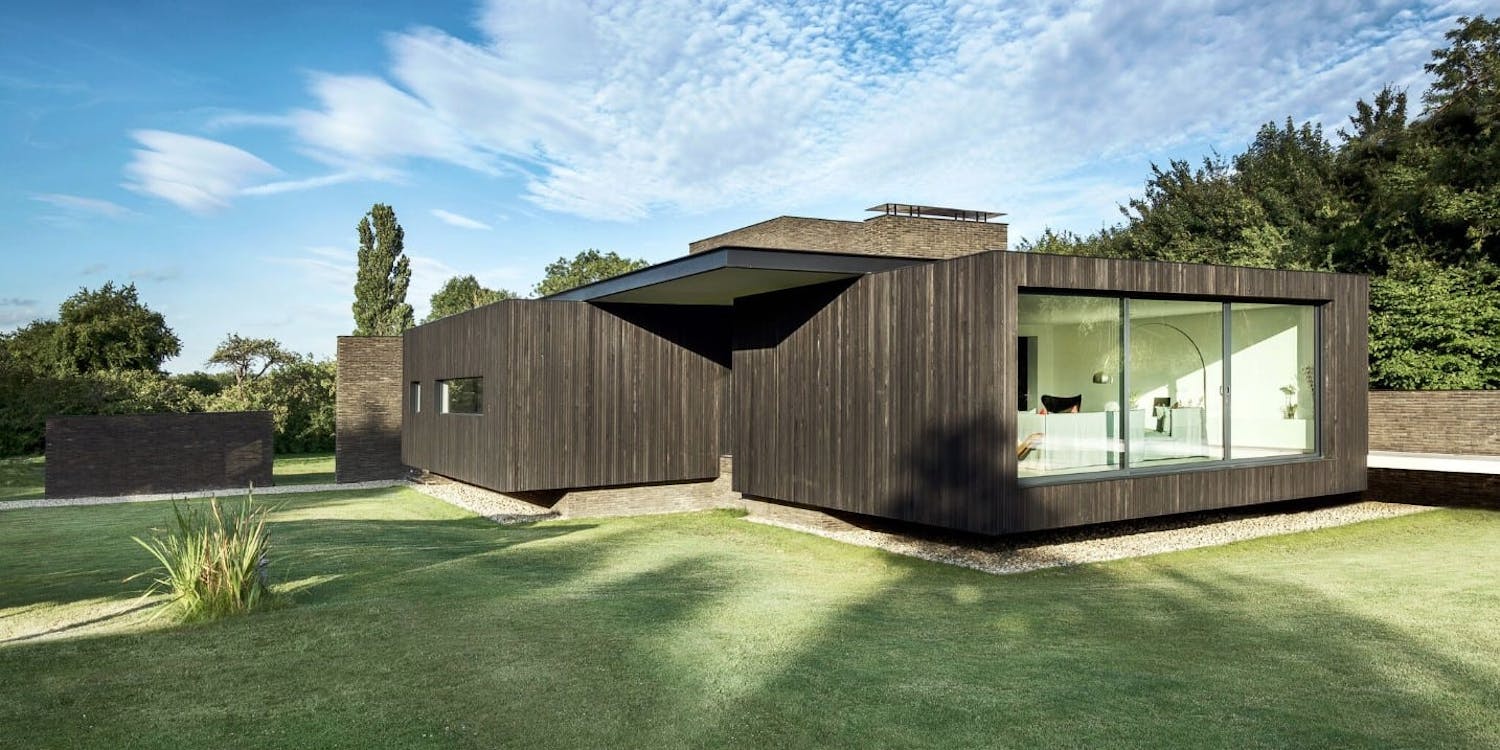 Black House is a private new build house in Kent, completed in the summer of 2017 by Winchester based architects AR Design Studio. A contemporary, Black House draws its influences from both the historic and modern buildings of Kent. A retired engineer and Conran interior design, the clients, chose to move from a 15th century Tudor house and build a contemporary dream home in their garden.
We were asked by AR Design Studio to provide samples of dark coloured linear shaped bricks and from these the Vande Moortel Linea brick was specified. A dark coloured complimentary mortar was used and we think the result is fantastic!
The buildings concept was formed after the design team and clients embarked on an architectural tour in Kent, in search of inspiration from the land and local context. The floating form and massing of Black House was inspired by Sissinghurst Castle Garden, home of writer Vita Sackville-West. The castle gardens are broken into a series of individual experiences hidden from each other by manicured hedges and weathered red brick walls. Only from the writing room in the central tower can the connection of the spaces and whole design be seen.
The Black House rectangular massing was divided into blocks by key site axes, a view from the pool to a large populous tree, and a previous path to the site. Each block is linked to a distinct aspect of the garden, with a final connecting view provided from the roof of a brick tower. The volumes were separated to create a central courtyard, with a cantilevering roof to tie the modules together.