What is Thermowood?
ThermoWood is produced by treating softwood in special chamber kilns at high temperatures. The cellular structure changes during the heat treatment and as a result ThermoWood is more stable than untreated wood in changeable climatic conditions. ThermoWood's high resistance to moisture or decay causing fungi, makes it an excellent material for use as a cladding.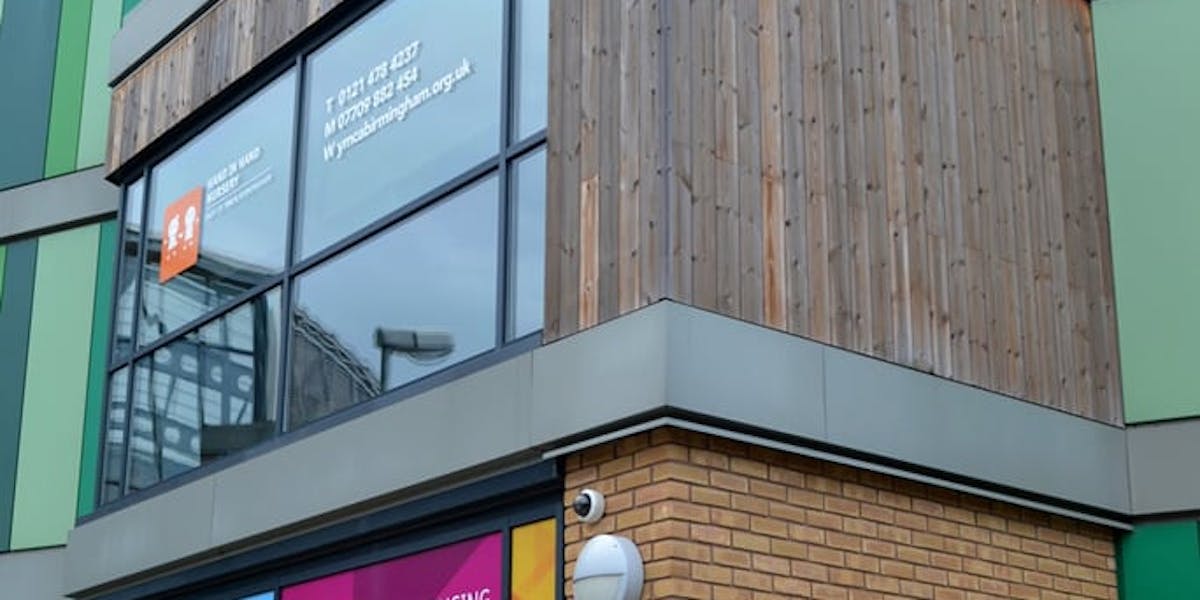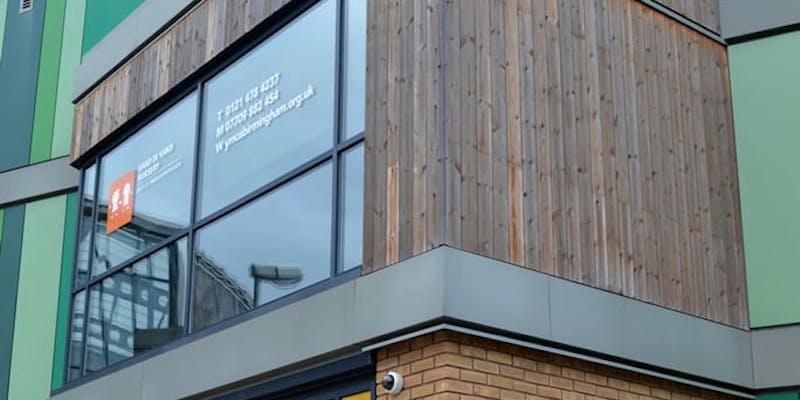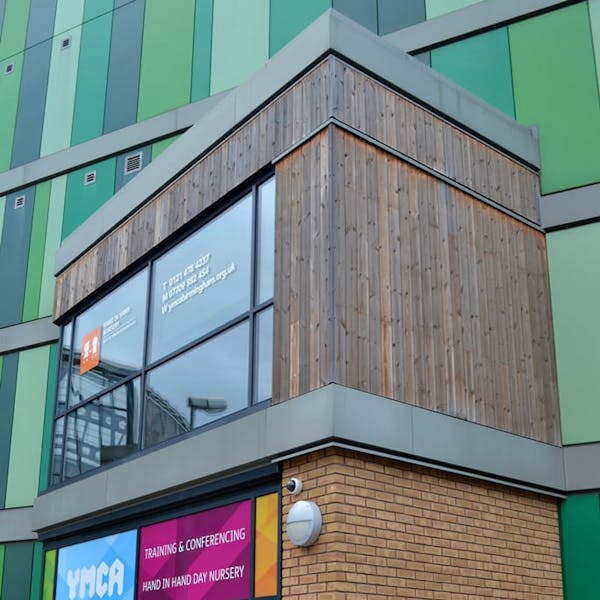 Environmental Benefits
ThermoWood® production process uses heat vapour and steam only and no chemicals that will have detrimental effect on the environment. No foreign substances are added to the wood during the treatment process, ensuring that any cutting waste can be burnt, recycled and composted or disposed of safely.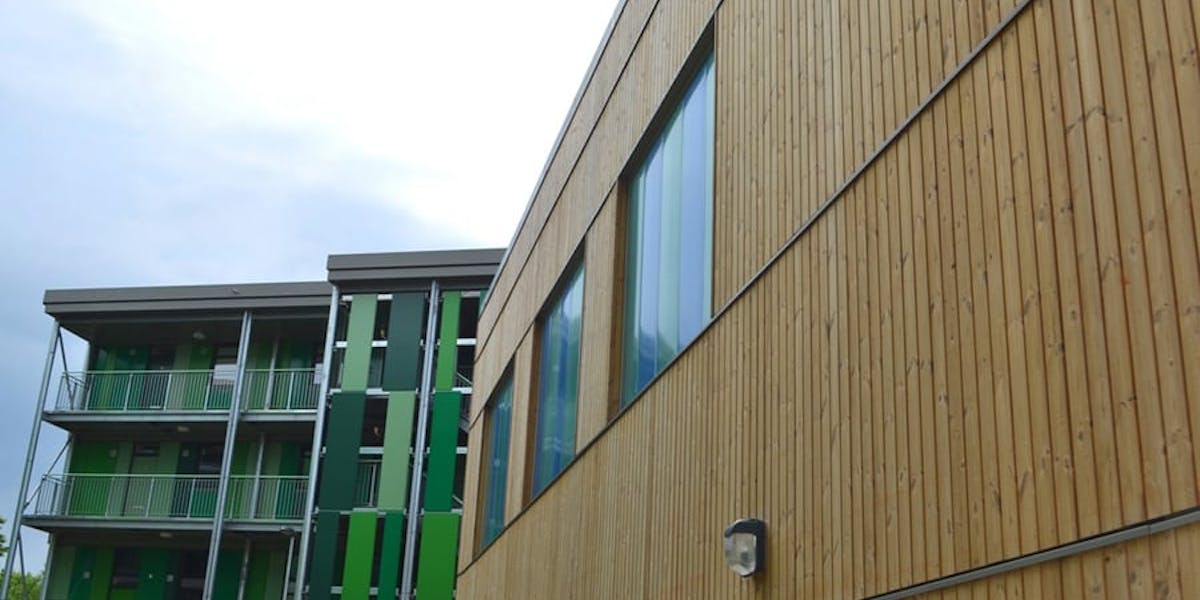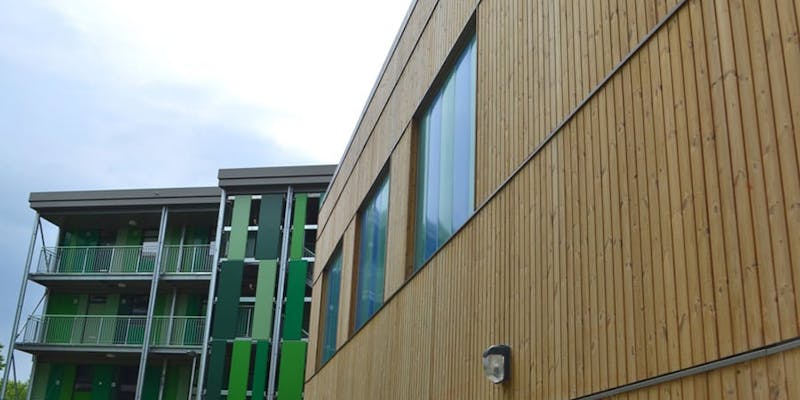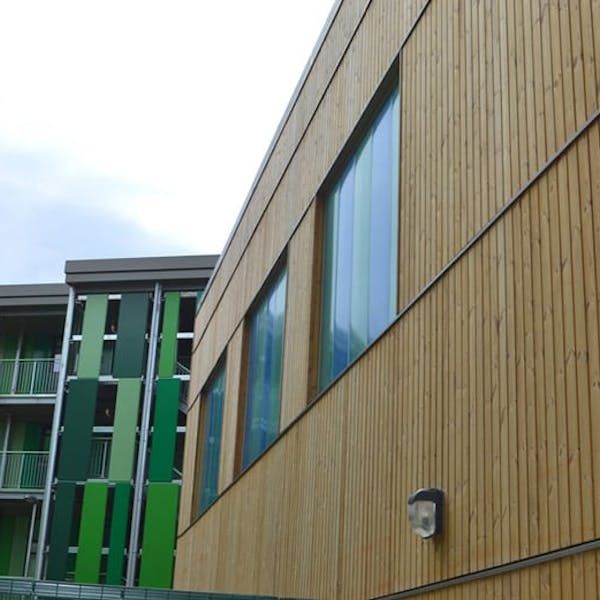 Surface Treatment
ThermoWood is a superior base for receiving surface treatment than normal softwood because there is much less movement in ThermoWood. However it can be left untreated to turn grey in colour if a more natural effect is required. Modern styles of architecture often call for highly durable, natural, sustainable, environmentally friendly, materials – but sometimes the price of traditional timber species such as Cedar or Oak is too high.
ThermoWood provides a cost effective solution.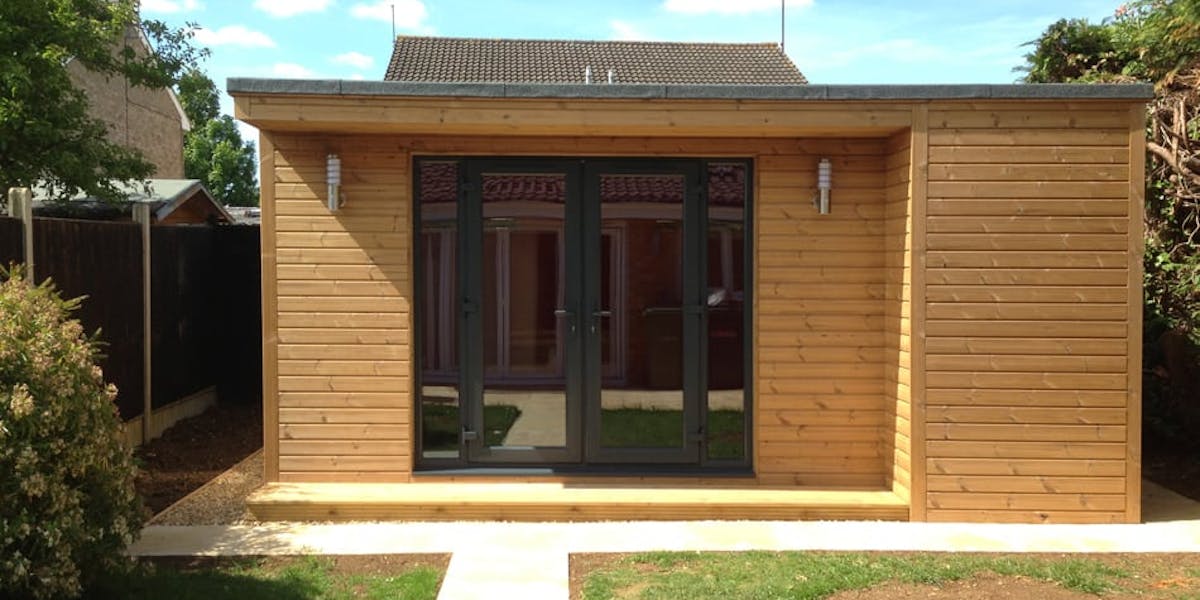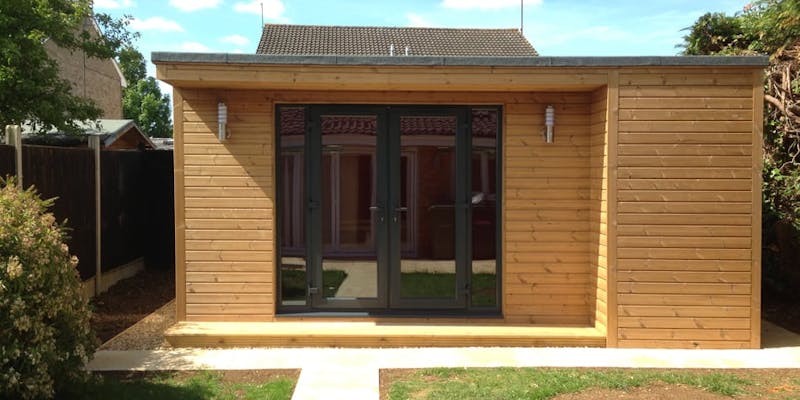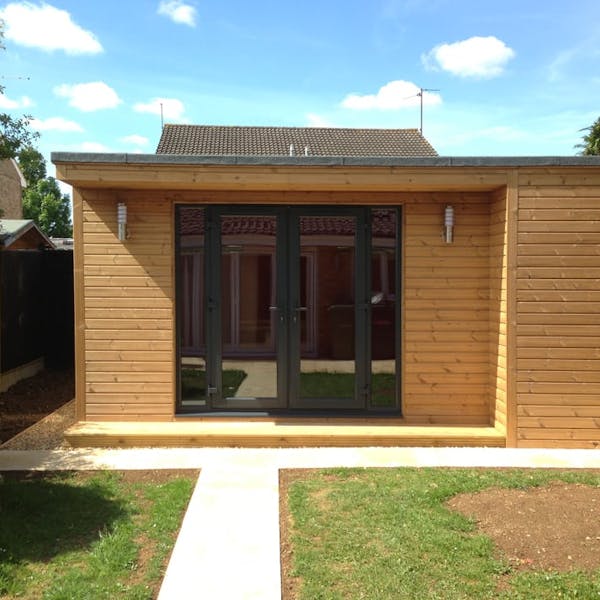 The Timber
The timber used to produce ThermoWood® is mainly softwood grown in Scandinavian forests which are fully certified under Pan European Forestry Certification (PEFC). As such, you can be sure that ThermoWood products are sourced from well managed and sustainable forests. The heat treatment process requires no chemical additives. The improved performance is achieved simply by the controlled application of heat and steam.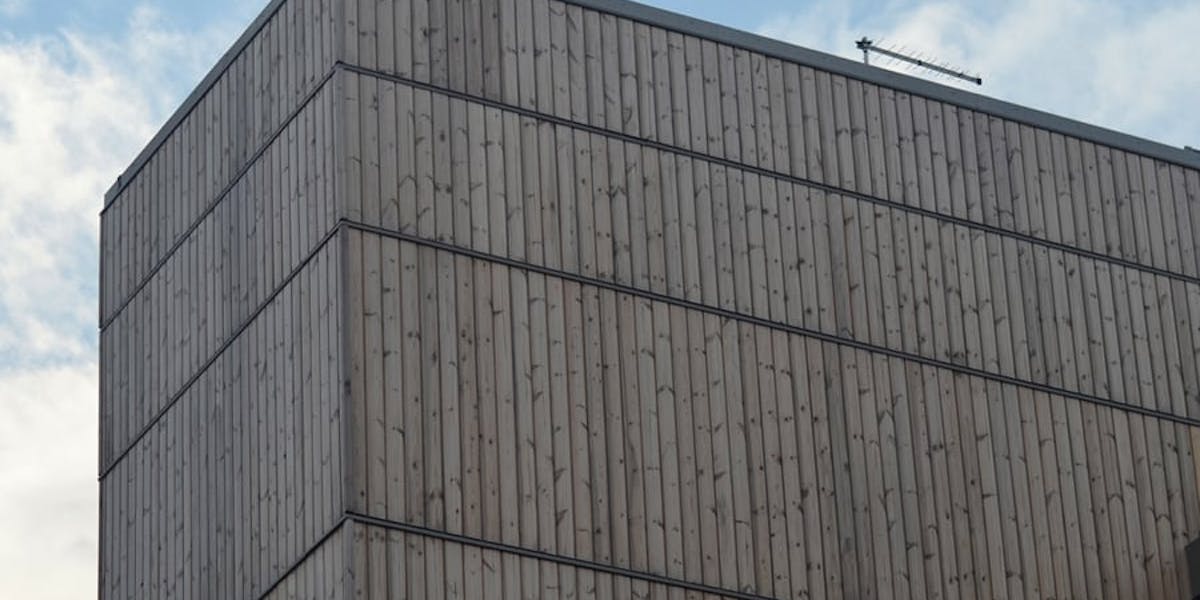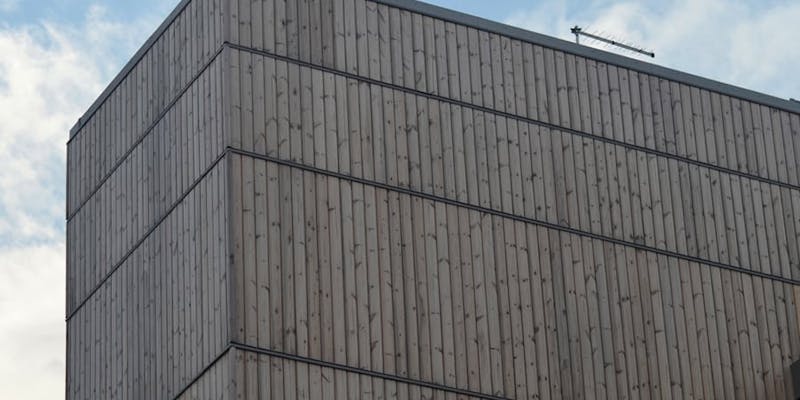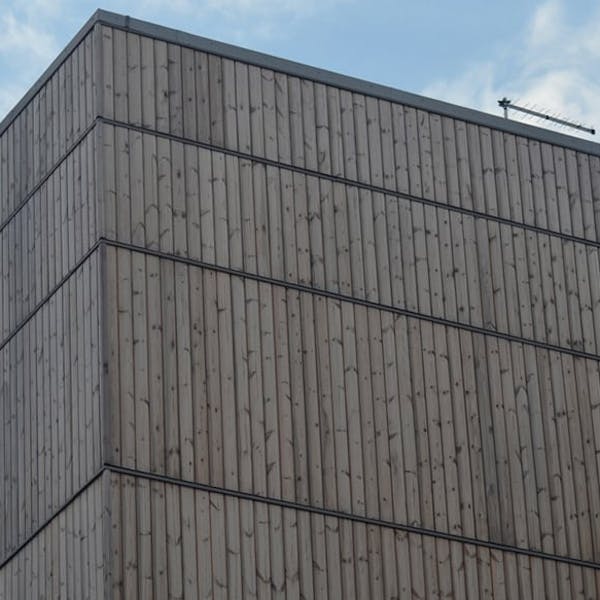 Colours
The colour of ThermoWood is affected by the treatment temperature and the length of time in the process, the higher the temperature the darker the timber. Variance in colour will differ due to the density of the softwood. When exposed to UV light it will turn a silvery grey unless protected by a stain.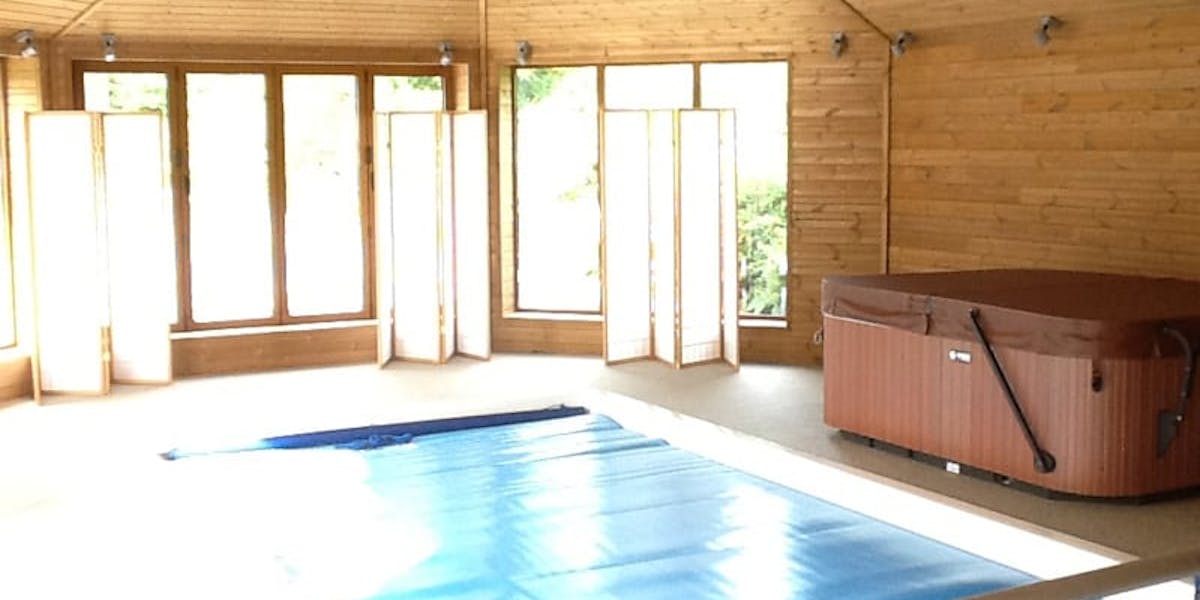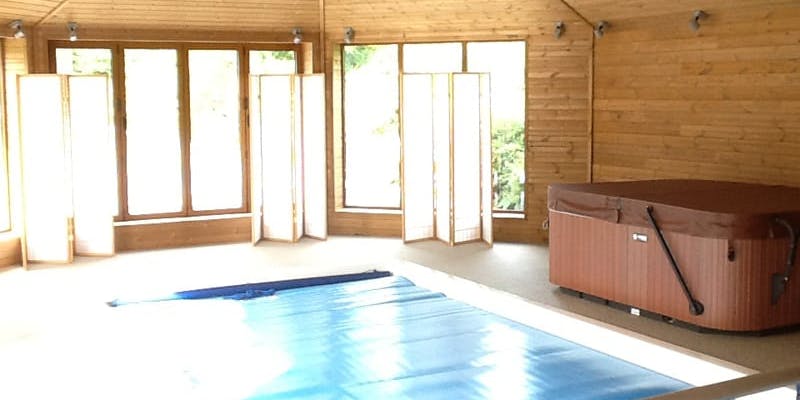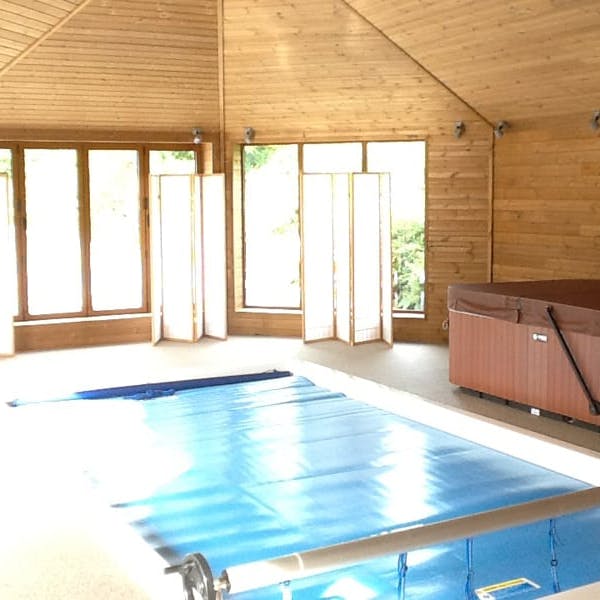 Stability & Qualities
ThermoWood is more stable than untreated softwood. The changes occur within the timber during heat treatment which makes it absorb less moisture. This restriction of moisture limits potential for swelling, shrinkage or distortion of ThermoWood cladding boards. ThermoWood can be used in many areas including interior as well as exterior cladding. Examples of end uses are louvres and Brise Soleil, floors and indoor ceilings, mouldings and sections, facades, garden furniture, playground equipment, noise screening, sauna panelling, fences and terraces. It is an ideal material for use in exposed areas such as external wall cladding.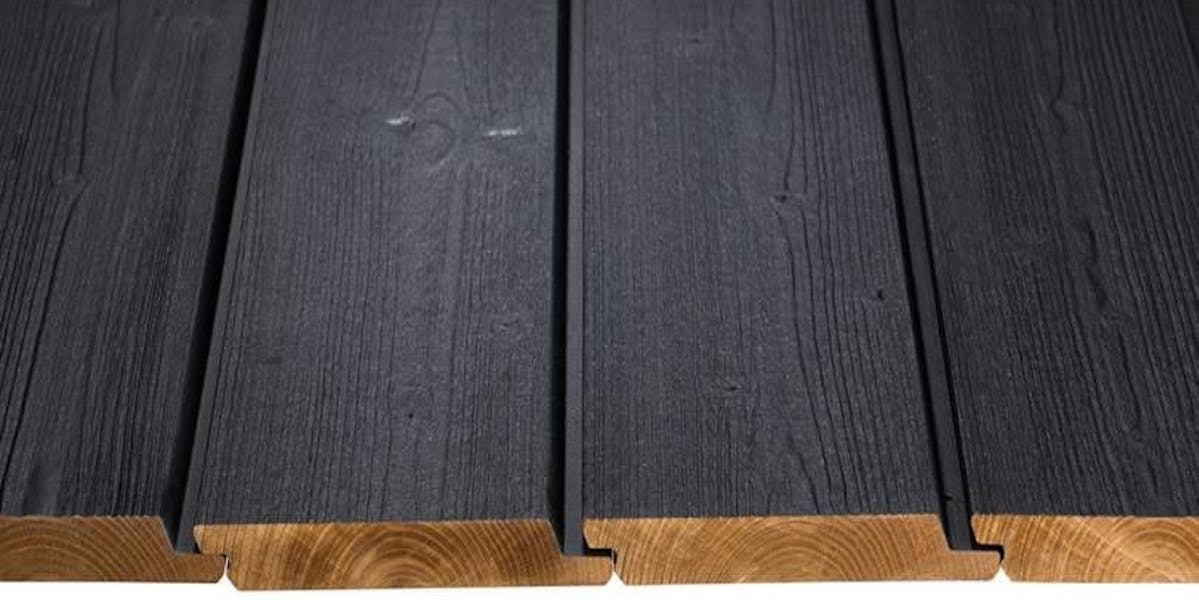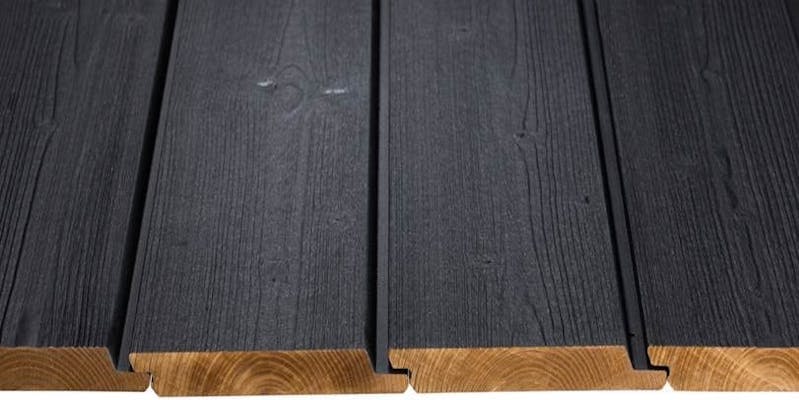 ThermoWood Handbook
For your convenience the ThermoWood handbook is attached as published by the International ThermoWood Association
Download