Scanroc has A1 fire classification and is suitable for use on buildings up to 100m high. The façade tiles are manufactured in clay and concrete and extruded to a bespoke profile that simply clips into vertical rails for a secure mechanical fixing.
It is suitable for a wide range of construction methods and build types and can be used on new build and refurbishment projects, furthermore, it can be insulated using non-combustible materials, making it a true winner for projects where this type of performance is essential.
For over 20 years Scanroc has been leading the way in European ventilated façade design and with over 5 million sq. meters supplied since the business began in 2000, it is now undeniably at the forefront of manufacturing expertise.
There is full technical back-up and accredited performance with this range of products, and we are proud to be associated with this industry leading façade system.
Benefits of Scanroc ventilated façade include:
30 year warranty for the façade system
A1 Fire Classification
ETAG 034 Certified
CE Marked
Resistant to extreme weather conditions
Can be installed in all weathers
One of the unique features with Scanroc is it can also be used for "Hit & Miss" brickwork which is ideal for balconies and feature panels in buildings, as shown below.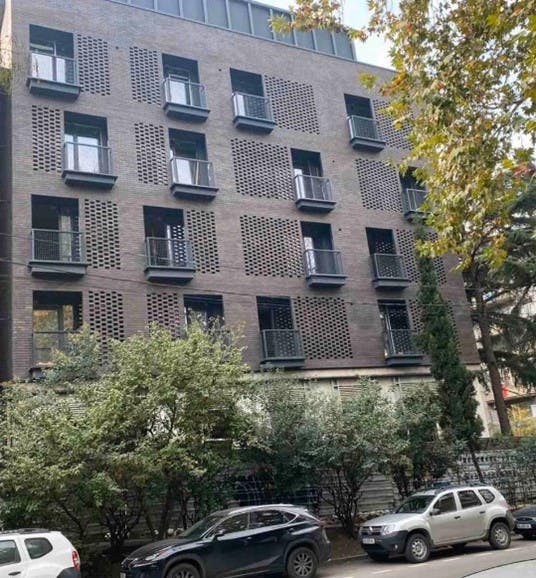 Scanroc Colours, Finishes and Sizes
Scanroc uses purpose made extruded concrete and clay façade tiles that clip into the vertical rails. These façade tiles can be left un-pointed if required or pointed to your requirements.
Scanroc Classic is a range of 20 plain colours in a concrete finish.
Colours are bright and vivid and can create striking looking buildings all at a very competitive price.
Sizes available: 250㎜ × 87㎜, 300㎜ × 100㎜, 600㎜ × 100㎜ and 600㎜ × 200㎜.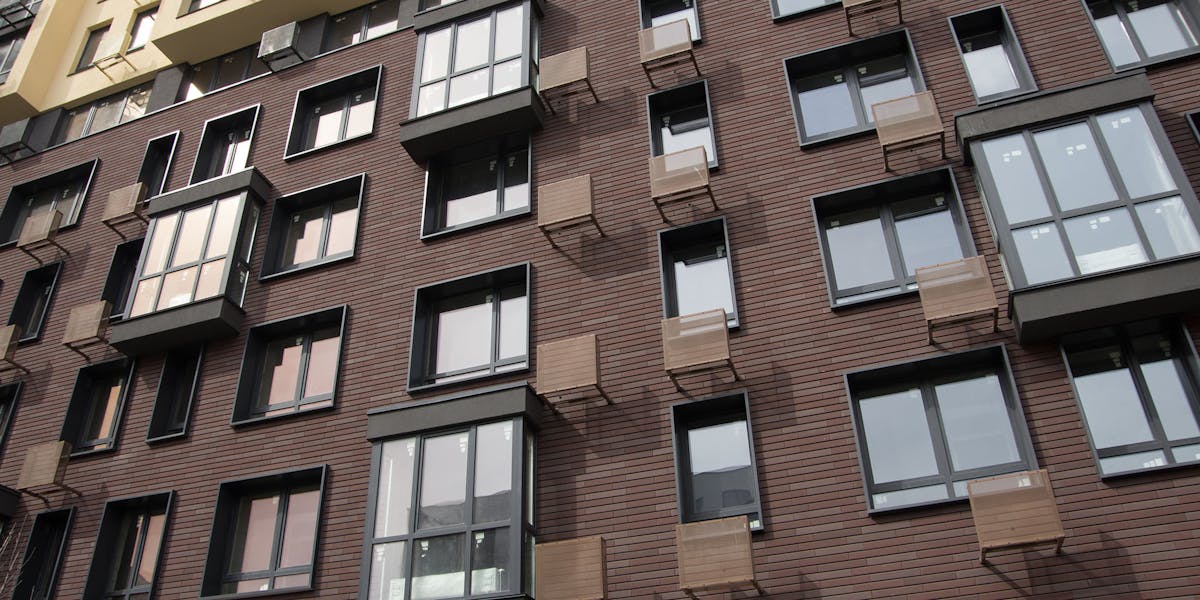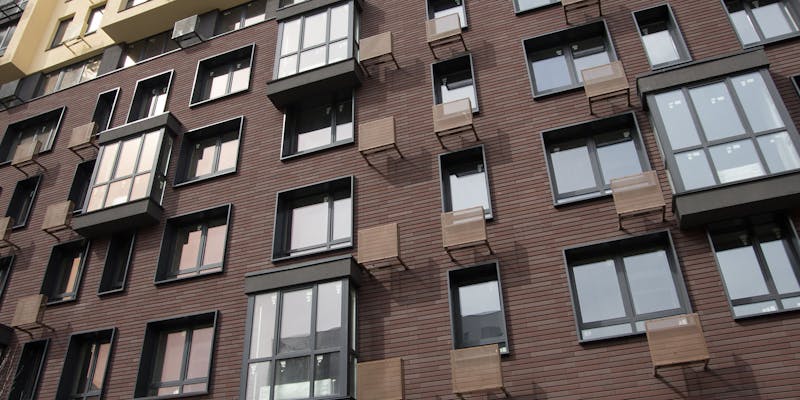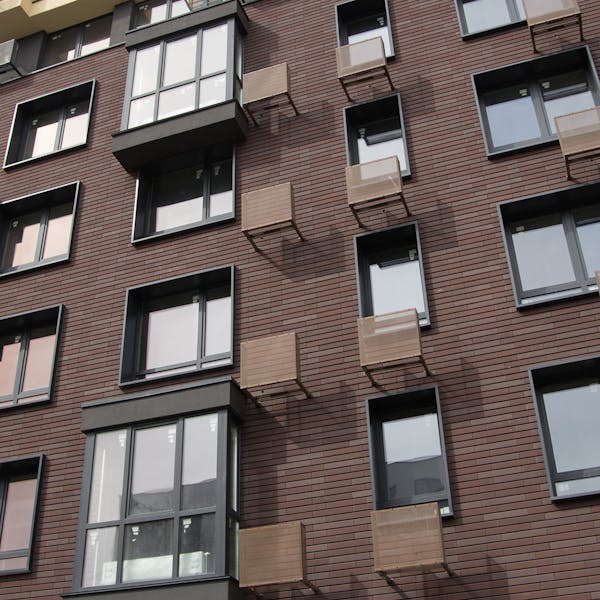 Scanroc Deluxe is a range of 13 multi colours in concrete finish; these colours offer a more natural multi brick like appearance and are available in the sizes 250㎜ × 87㎜, 300㎜ × 100㎜, 600㎜ × 100㎜ and 600㎜ × 200㎜
Scanroc Klinkerstone Brick is a range of 14 colours in high quality ceramic brick façade tiles.
Colours from strong red, smoky brown, through grey and shades of anthracite, volcanic black available in: 215㎜ × 65㎜ and 300㎜ × 65㎜.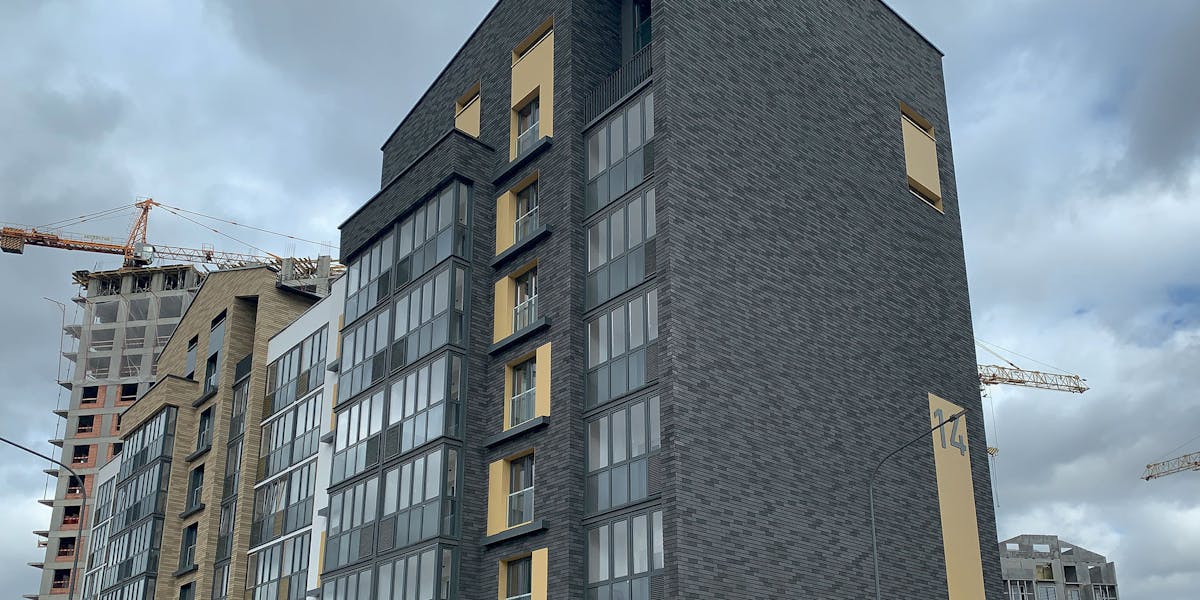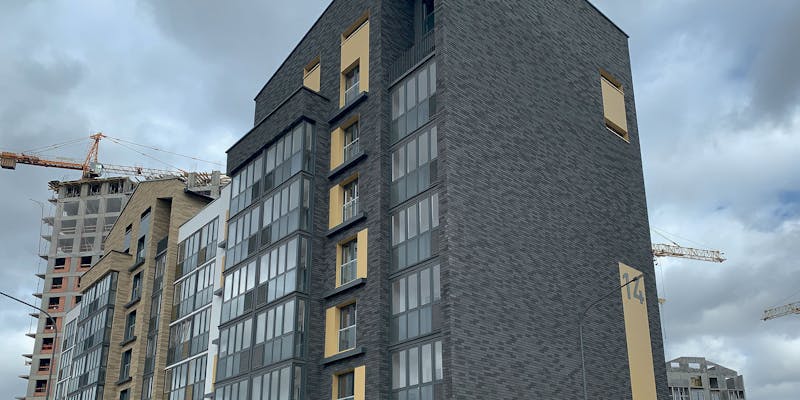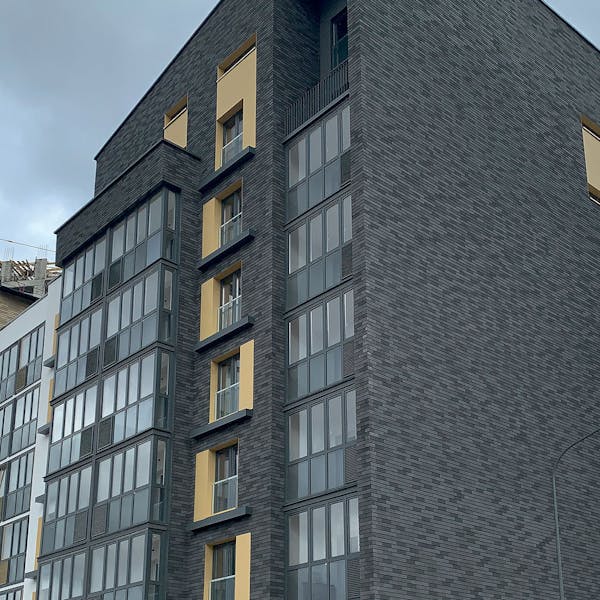 Scanroc Klinkerstone Brick Deluxe is a range of 18 colours in high quality ceramic brick façade tiles available in Red Multi, Brown Multi, Grey/Black Multi all with a very modern appearance. Sizes available: 215㎜ × 65㎜ and 300㎜ × 65㎜.
Scanroc Granite is a range of 7 granite effect façade tiles with a smooth texture that are very effective and will offer a considerable cost-saving over real granite.
Sizes available: 600㎜ × 200㎜.